Athens - 7 October 2020
Shipowning legends Pericles S. Panagopulos and George R. Vergottis have been inducted into the Greek Shipping Hall of Fame in a Virtual Induction Ceremony that premiered online on 5 October 2020. They bring the Hall of Fame's pantheon of great personalities from the history of Greek merchant shipping since the steam age to 32.
Voting for Inductees takes place annually and is open to members of the Greek Shipping Hall of Fame Academy, currently numbering about 300 prominent individuals in today's Greek shipping community. The integrity of the on-line voting and the final results are overseen by the international audit firm, Deloitte.
Pericles S. Panagopulos (1935-2019)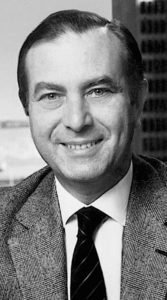 Pericles Panagopulos, who passed away last year, stood out among prominent Greek shipowners of his age as a true entrepreneur and innovator.
Panagopulos was not born into a shipping family. At the age of seven years he lost his father during the wartime occupation of Greece. However, he was taken under the wing of a distant relative, the Switzerland-based Greek shipping legend, Eugene Eugenides, who eventually assigned him to the passenger division of his group, Home Lines. After Eugenides' death Panagopulos eventually sought new opportunities. He became general manager of Sun Line Cruises, and there gained the confidence to launch his own career as an entrepreneur.
In 1971, Panagopulos co-founded Royal Cruise Line with Barney Ebsworth, a St. Louis travel industry entrepreneur. RCL's many innovations included the concept, commonplace today, of the air-sea package for cruises. Both ships built by RCL as newbuildings, the 1972-built Golden Odyssey and the 1988-built Crown Odyssey, were seen as pioneering new trends in cruising.
Panagopulos was an innovator, but also a pragmatist. In 1989 he sold RCL to Kloster Cruise for a price of about $250 million, a move that anticipated a much wider worldwide consolidation of cruising that was soon to come.
In Greece he was best known as the creator of Attica Group. Established in 1992, Attica quickly moved into the ferry business, modernising the sector with newbuildings. SuperFast Ferries initially focused on the Greece-Italy trades before expanding to the Baltic and North Sea. Attica later acquired Strintzis Lines and after rebranding it Blue Star Ferries, introduced newbuildings for domestic Greek island routes, too.
In parallel with his ferry operations, he was active in dry bulk shipping through Magna Marine, formed in 1991 (view full biography).
George R. Vergottis (1893-1965)
George R. Vergottis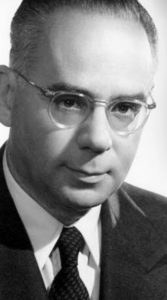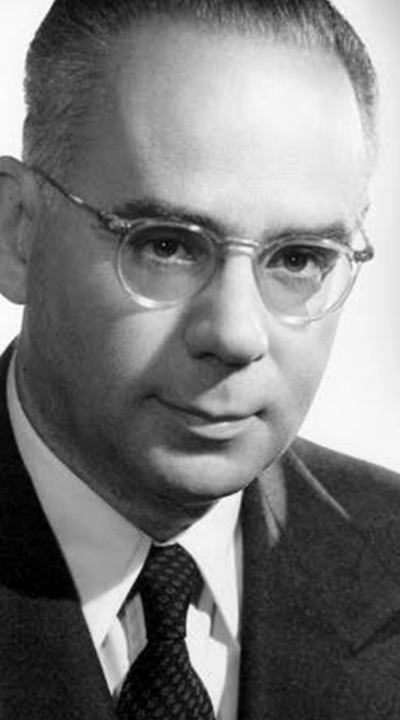 was born in 1893 to a Cephalonian family with shipping traditions traceable as far back as 1583.
The fifth child of Charalampos ('Rokos') Vergottis (1842-1924), he attended school in Constantinople and later the renowned Commercial College in Marseilles, before joining the family's shipping office in Cardiff which he managed during the First World War.
In 1924 Vergottis Ltd moved premises to London. Together with his brothers Panaghi and Andrew, George purchased several freighters at low prices between 1928 and 1933.
During the 1930s George Vergottis expanded his activities to New York where he settled and became highly respected in shipping circles there for his deep knowledge of shipping, his integrity, ingenuity and generosity.
While maintaining the London and Piraeus offices, he established Universal Maritime Carriers. By 1940 his office operated 12 vessels but more than half Universal's fleet was sunk during the war. In recognition of this, Universal was able to add to its fleet three Liberties, out of the 98 allocated to Greek owners after the war.
In the post-war years he was one of the first Greek shipowners to enter the tanker market and forge relationships with major oil companies.
He also put his faith in the fledgling Japanese shipbuilding industry and between the years 1952 and 1966 Universal took delivery of seven tankers and six dry cargo ships from Mitsubishi and Nippon-Kokan shipyards.
George Vergottis was awarded the gold medal of the Academy of Athens in 1964 as a great benefactor of Cephalonia. Immediately after the deadly earthquake of 1953 that struck his home island, Vergottis arranged for shelter for those left homeless and over a period of years built countless homes as well as churches and important public buildings in his home village of Kourkoumelata as well as the capital Argostoli (view full biography).
With the addition of Pericles S. Panagopulos and George R. Vergottis, the Hall of Fame now includes 32 outstanding personalities who helped to write modern Greek shipping history. The Greek Shipping Hall of Fame has been paying tribute to historic Greek shipping personalities since 2007.