Athens – 27 October 2020
The Greek Shipping Hall of Fame is delighted to announce the result of its recent competition, and the winner of the prize, a valuable seascape painting by celebrated Greek impressionist Epameinondas Thomopoulos.
The competition was held during the Hall of Fame's Virtual Induction Ceremony 2020 that premiered on Monday 5 October and was watched by many hundreds of people in the Greek shipping industry and around the world. It can be viewed here.
Oversight and adjudication of the competition was provided by accountancy and advisory firm Moore Greece.
The Virtual Event was hosted from the port of Piraeus and the deck of Liberty Hellas, one of three surviving Liberty ships worldwide, and the correct answer to the competition question was "Liberty Ships" or an acceptable variation. Moore has verified that the first to text the correct answer in accordance with the competition rules was George Delyannis of Lausanne, Switzerland, who has won the painting.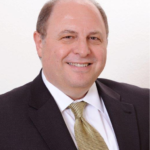 George Delyannis is a chartered accountant and Chief Executive Officer of Kairos Trade & Consultancy Group. In addition to his professional activities, for many years George has served in numerous non-profit organisations and has been a past committee member and Trustee of Hellenic Hope, the Greek Shipping Hall of Fame's charity partner since 2014.
After being notified of his success, George commented: "I wish to take this opportunity to thank the Greek Shipping Hall of Fame for this wonderful prize. I wish the organisation all the very best for the future and I express my gratitude for its ongoing support of Hellenic Hope."
He added: "Congratulations on the very professional and successful presentation of the event!"
The Greek Shipping Hall of Fame again expresses its gratitude to its Co-lead Sponsors and other strong supporters of the event.
ABS, IRI/The Marshall Islands Registry and Shanghai Waigaoqiao Shipbuilding Co. Ltd (SWS) were Co-Lead Sponsors and were joined by TMS and Navios Group of Companies as the major sponsors of the Virtual Induction Ceremony.
Bureau Veritas, Citi Private Bank, Moore Greece and Optima Shipping Services gave invaluable support to the Virtual Event as Premium Sponsors.
Further highly-appreciated sponsorship support came from China Classification Society, ClassNK, The Shipping Deputy Ministry of the Republic of Cyprus, The Ecali Club, HSBC, KPMG, Kyvernitis Travel and Marichem Marigases Worldwide Services.
Bank Julius Baer kindly enhanced the Greek Shipping Hall of Fame's 2020 support for Hellenic Hope.
The Greek Shipping Hall of Fame resides at www.greekshippinghalloffame.org
Sponsorship enquiries: [email protected]
Press enquiries: [email protected]