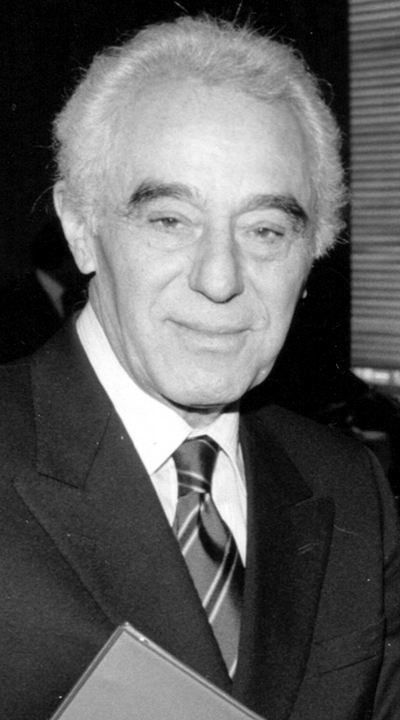 Stathis G. Gourdomichalis, who headed the Union of Greek Shipowners during one of the most challenging periods for Greece's modern shipping industry, did not come from a family shipowning lineage.
Born in Athens, he was active in the resistance during the Second World War and had to flee Greece to join the Greek Royal Navy in Egypt where he met his future wife, Rena Fatsis, daughter of a Chios ship's master and shipowner.
A well-educated economics graduate, Gourdomichalis after the war based himself in London, where he became an understudy for Greek shipping luminary Angelo Lusi and later for John C. Carras.
His own shipowning career began in 1959 in partnership with the Vlassopoulos family. He acquired his first dry cargo and tanker tonnage in the 1960s, and in 1969 he established Gourdomichalis Maritime in Piraeus and Gourdomichalis & Company in London in order to run his own fleet.
In 1974, after the junta collapsed, he moved his entire family to Greece and the next year was elected to the board of the Union of Greek Shipowners under Anthony Chandris.
Gourdomichalis was known for his charm as well as a stubborn integrity and he was a committed moderniser. His vision was to maximise shipping's contribution to the country and its economy, not least through creating competitive conditions for the Greek flag, and turning Piraeus into an international financial and maritime centre.
As a shipowner he maintained a medium-sized fleet. But he was also active in other businesses, including banking, investment funds and wine-making, among others. He sat on the boards of the National Bank of Greece and Olympic Airways, and was a cofounder of Ergo Bank.
Elected in 1984 for the first of his two terms as UGS president, he inherited a lengthy list of troubles. The shipping market was in crisis and the Greek flag was in decline. Then-Prime minister Andreas Papandreou shunned the shipping industry for political effect.
During his presidency, Gourdomichalis had to deal with four different governments and nine different shipping ministers. Despite this, his leadership of the UGS was considered a success and his personal popularity remained high.
He fought hard to protect Greece's tonnage tax system and lobbied to provide Piraeus with modern telecommunications, essential for its continuance as a shipowning and management hub. His legacy included a well-organised UGS bureaucracy and a more open approach to communicating with society, through regular press conferences.