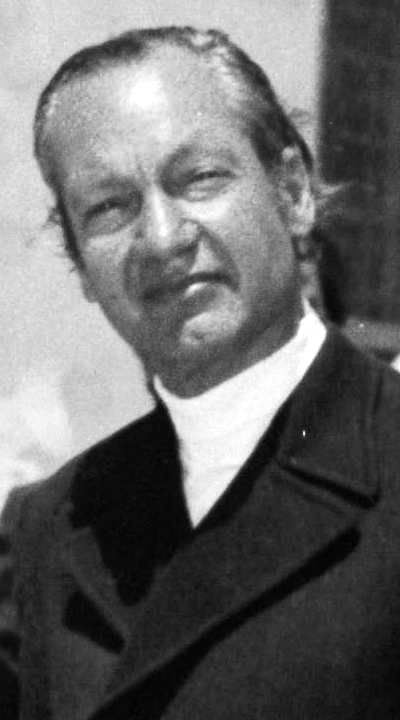 John N. Goulandris was instrumental in establishing the N.J. Goulandris group, which for over half a century has epitomised high-quality vessels and operations. However, he will also be remembered as ahead of his time for his interest in engineering that, in the 1970s, almost put Greece on the map as an innovative car manufacturer.
A grandson of Ioannis P. Goulandris who acquired the family's first steamship in 1910, John N. Goulandris and his two younger brothers in 1953 established N. J. Goulandris Ltd, named after their father Nicholas, in London. They also created Andriaki Shipping as their ship management arm in Piraeus.
The next two decades saw the company rise dramatically. N. J. Goulandris was among the first international shipowners to build ships in Japan, starting with the first-ever Goulandris tanker. Another tanker, the 1958-built Violanda, was the largest thus far built in Japan. The company's 192,477-ton Nicholas J. Goulandris, built in 1968 by Hitachi Zosen, is considered the first supertanker to raise the Greek flag.
In Greece, the N. J. Goulandris family commissioned the giant statue of the Unknown Seafarer that is a feature of the town of Andros island and also financed the adjacent maritime museum. In 1969, it acquired Neorion Shipyards on Syros to boost the economy of the Cycladic islands. The vision was to transform the fishing boat repairer into a modern repair yard for ships up to panamax size. The family invested heavily in modernising the yard, creating hundreds of jobs.
Based in the UK, in the late 1960s Goulandris acquired the marine engine division of British motorcycle manufacturer Enfield. He established Enfield Marine to build aluminium boats. Before closing in 1973, the firm achieved fame for competitive powerboats.
Meanwhile Enfield Automotive produced the world's first production battery car, the Enfield 8000, of which more than 100 were built before Goulandris switched production to Neorion. Another 120 E8000s were built in Syros. Inflexible tax laws have been cited to explain why they never sold in Greece. Production of electric cars and Goulandris' own concept of a luxury 4 x 4 stopped in 1976 and Neorion was nationalised.
The shipping business, though, continued to excel. After retirement, Goulandris lived to see the establishment of N. J. Goulandris Maritime in Greece in 2008, reuniting the commercial aspects of the business with the operational and technical divisions.