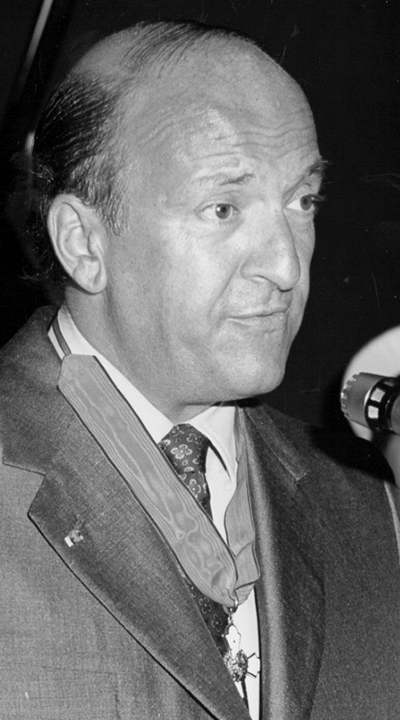 George Pappadakis was born into a family that has contributed enormously to the Greek and international shipping industry, although his own career was sadly cut short at the age of 54.
Father Antonis G. Pappadakis (1900-1981) was born on the island of Kassos but the family moved to Egypt when he was young. He initially worked in shipping agencies but soon went on to purchase his first ships, continuing a family shipowning tradition.
In 1938 his wife Virginia had twin sons, George and Nicky. They grew up in the US after their parents visited New York and stayed for the duration of the Second World War.
George in particular seemed destined for a maritime career, having shown a fascination for ships as a young boy.
During the war, the family fleet was put at the disposal of the Military Sealift Command to aid the Allied war effort. George inherited a profound sense of shipping's duty in times of need and later became a key figure in merchant shipping's interaction with NATO. He was an idealist who supported the Cuban revolution against the dictator Batista and afterwards turned down a lucrative concession to exclusively ship Cuban sugar exports.
After the Second World War the hub of the family shipping operation moved to London, where A. G. Pappadakis & Co, and afterwards Antares Shipping, was established. The family also maintained Freighters and Tankers Agency Corp in New York, Kassian Navigation Agency in Greece and Palmyra Management in Switzerland.
In the 1950s the group emerged as a leading shipowner, ordering tankers, bulk carriers and ore-bulkoil carriers. During the 1960s and 1970s, George frequently proved his technical grasp of shipping. Although the group built ships in several countries, he developed particularly strong relations with Japan. Meanwhile, he strove to repair ships whenever practical in Greece.
Together with his brother, George had gone to sea at age 15 and he went on to become a captain. Later, he gave utmost importance to the role of seafarers and supported Greek maritime academies. He enthusiastically contributed to developing the port of Kassos and helped fund national services, including donation of a search and rescue boat to the Hellenic Coast Guard, named Antonios G. Pappadakis in honour of their father.
George Pappadakis left behind many admirers, who testify to his selfless character, religious faith and rare sense of humour, as well as his service to shipping.