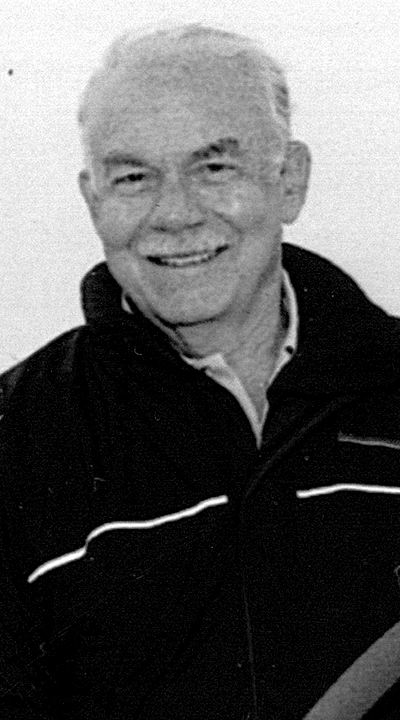 GEORGE Coumantaros was born on July 23, 1922 in London and spent his early years in Greece. His father was John Stavros Coumantaros from Vamvakou in Sparta. From the start of the 20th century, the family was in the flour milling business. They were also engaged in shipping, since his mother, Flora, came from the Nomikos family of Santorini.
Relocating to Argentina during World War II, Coumantaros worked for a major grain trader and expanded his knowledge of shipping and flour milling.
In 1947, he joined his family in New York and established his own company, Southern Star Shipping, which began operating Libertys, T-2 tankers and later larger, modern vessels.
In a shipping career spanning 70 years, he forged long-term relationships with international companies in the steel, aluminum, coal, cement and petroleum sectors. He viewed shipping as an integral part of the supply chain, and he strove to provide efficient, innovative logistical solutions for industrial clients.
He pioneered self-discharging bulk carriers, designing and implementing unique transshipment operations in Guyana, Ivory Coast, Guinea and Nigeria, to name a few.
His decades-long shipbuilding programmes were distinguished by attention to detail, superior specifications and innovative designs.
These included building some of the first ships with full accommodations aft in 1956 in Japan, his vision for replacing derrick-style cargo handling systems with modern marine cranes and clamshell buckets, which are now the norm for today's work-horse supramax and handymax fleet, and designing extremely shallow, wide beam vessels with strengthened cranes and extended outreach to serve difficult ports with restricted facilities.
He also understood the value of better crew accommodation to attract good crews. He always took the opportunity to board a vessel, inspect the engine room, and insist on a clean, professional work environment. He cherished the interaction with crew who responded with respect and filotimo. In 1960, an opportunity arose to establish a flour-mill in Nigeria, and he expanded the company into one of the country's leading industries, today employing 12,000 people. Coumantaros became greatly respected in Nigeria, especially by the work force, to whom he was a protector and father-figure for 58 years.
As well as a visionary businessman and an icon of integrity, Coumantaros was a renowned yachtsman for over 52 years. In 1996, he realised a dream by winning the Newport-Bermuda Trophy and in 2018 he was posthumously inducted into the National Sailing Hall of Fame in the US.