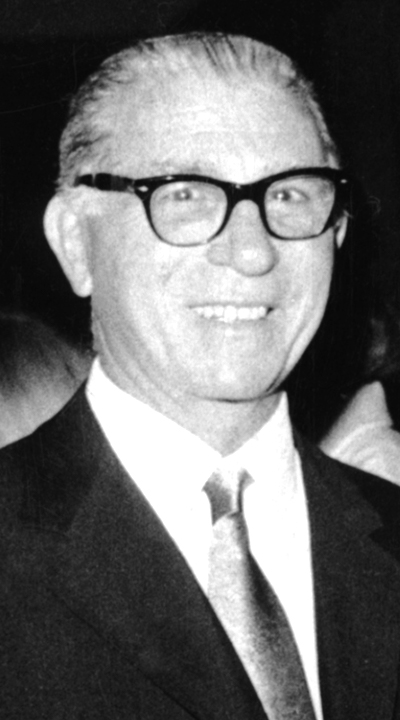 Alkimos G. Gratsos was born on Ithaka, the third of four sons of George D. Gratsos, founder of the family's shipping enterprise in 1902. A chemist by training, he combined shipping with significant contributions to Greece's land industries. He was a long-running president of the Hellenic Chamber of Shipping.
Alkimos G. Gratsos received a doctorate in chemistry with the highest honours from the University of Zurich. After returning to Greece to be near his ailing father, he headed the research department and laboratory at the FIX breweries, which the family co-owned.
Together with his brothers he created the George D. Gratsos Company as the Greek agent for the family's shipping business and he remained lifelong chairman. The brothers successfully operated three vessels through the Second World War.
In 1935 he founded Vihar S.A., a company engaged in extracting dextrin from carob seeds and exporting by-products. This factory was destroyed by bombing of Piraeus during the war.
Gratsos fought as an officer in the Greek army and later joined the resistance, assisting the escape of Allied airmen shot down over Greece. For his wartime activities and contribution to Greek shipping he was awarded Commander of the Order of the Phoenix and other medals.
In 1947, he sailed to the United States where he reunited with his brothers in their New York office. The family took over five of the 100 Liberty ships the U.S. made available to Greeks. When Ithaka was stricken by earthquakes in 1953, the brothers helped reconstruct the island, donating three diesel generators and associated infrastructure for electricity generation. In 1961 their community service was recognised with a Royal Commendation.
Led by Alkimos, in 1955 they acquired a barite mine in Mykonos and transported barite to U.S. ports.
In addition to managing the FIX breweries, he held directorships of Aegion Paper Mills, Helmes Shipping Lines, the Commercial Bank of Greece and the Phoenix Insurance Company.
In 1967 the family shipping interests were consolidated in Greece. Managing general cargo vessels and subsequently panamax bulk carriers, it later evolved into a new management company, Standard Bulk Transport Corporation, operated by his sons George and Constantine Gratsos.
He was elected president of the Hellenic Chamber of Shipping from 1963 through to 1977 and also served for 12 years as vice president of the Union of Greek Shipowner