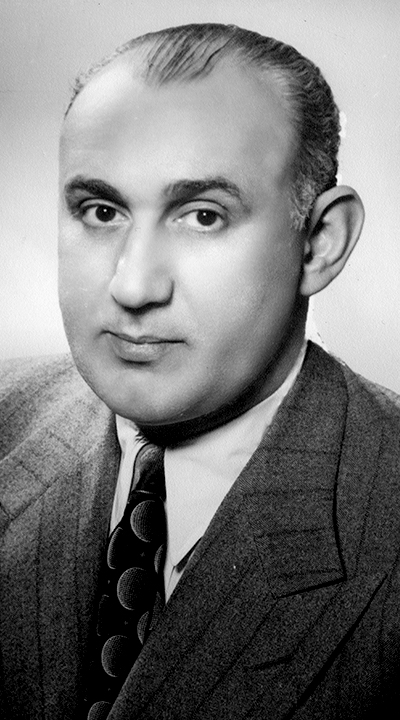 John P. Goulandris was born on the island of Andros in 1907, the eldest son of Peter J. Goulandris. His father was born into a traditional shipping family that owned a number of sailing ships from at least the mid-19th century and plied their trade in the Mediterranean and the Black Sea.
Himself the eldest of the five sons of Ioannis P. Goulandris, sometimes cited as the shipping family's founding father, Petros Goulandris was, together with his brothers, instrumental in making the transition to steamships in the early years of the 20th century.
After the First World War, the family was able to purchase good-quality steamships at very low prices and in 1924 Goulandris Bros was founded and it became a hub for managing other vessels owned by emerging shipowners from Andros. Often enough, the family provided financial help for such new owners to establish themselves.
Three years later, Petros Goulandris purchased a 15 year-old steamship that was renamed Chryssi, effectively heralding the establishment of his own individual shipping business. But he died suddenly in 1931 and the vessel passed to his heirs.
John P. Goulandris, named in the traditional way after his grandfather, was only 24 years-old at the time of his father's death. But from a youthful age he was recognised as a brilliant businessman-in-the- making.
He and his brothers increased their investment in shipping, using the management services of Goulandris Bros, until he established the Petros Goulandris Sons group in 1937.
After the outbreak of World War Two, John P. Goulandris transferred shipping operations to New York where he was joined by his brothers. In 1946 Orion Shipping & Trading was set up in the United States and after the war's end John Goulandris led the group to acquire one of the Liberty vessels and one of the T-2 tankers made available to Greeks by the US. He also diversified in real estate.
Orion was represented in London by Capeside Steamship and from 1947 management was also provided by the United Shipping & Trading company in Greece.
The fleet grew rapidly and the group became a steady member of the largest five Greek shipowning enterprises until the 1980s.
Sadly, John Goulandris saw only the first fruits of his family's new wave of success. He died prematurely of a heart attack in 1950, aged 43. Leadership of the group was taken over by brother Basil P. Goulandris.