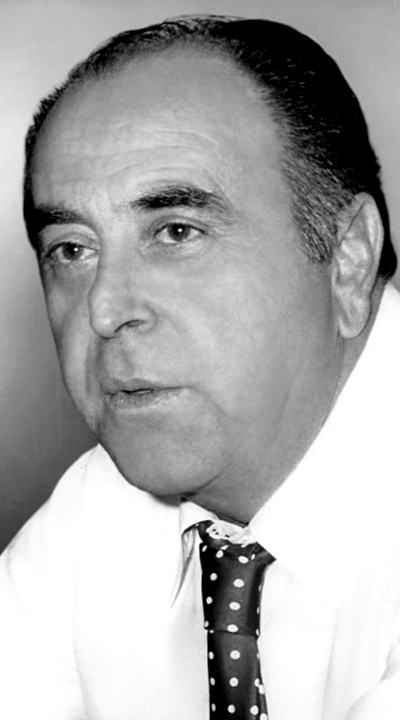 Stavros Α. Daifas is well-remembered as a self-made shipowner and above all as a key personality of the Piraeus shipping community after the return of democracy to Greece in 1974.
He was born in 1927 into a family of seafarers and owners of sailing ships originating from the Mani region of the southern Peloponnese. The young Stavros Α. Daifas aimed to attend maritime academy and embark on a seafaring career to become a master, but the outbreak of the Second World War intervened.
After Greece was liberated, he turned his mind to business and acquired his first small sailing caiques while still in his early 20's. Purchase of a first motor vessel of 500 tons led to the establishment of a fleet of freighters operating in the Mediterranean.
His company, Stavros Daifas Marine Enterprises, inked a first newbuilding contract for a Freedom-type multipurpose vessel at Japanese shipyard Ishikawajima-Harima Heavy Industries (IHI) at the start of the 1970s. More orders followed, including two SD14 newbuildings delivered in 1973 by the Austin & Pickersgill shipyard in Scotland.
Before long the company was managing a fleet of about 12 ships, mainly modern multipurpose vessels. From the 1980s onwards the company invested in handysize and later panamax and kamsarmax bulk carriers.
Throughout its history his company has had a reputation for building and maintaining vessels to a very high standard. A close friend and loyal associate of the late Anthony Chandris during his presidency at the Union of Greek Shipowners, Daifas contributed greatly to the effort to safeguard the standing of the Greek maritime community at a critical juncture in its history. He joined the board of the Union in 1974 and served continuously until 1991, holding the position of vice-president from 1982 onwards. He also served on the boards of the Hellenic Shortsea Shipowners' Association, the Hellenic Industrial Development Bank, and the Seamen's Pension Fund.
Daifas worked to strengthen relations between shipowners and seafarers, and to increase the standing of Piraeus as an international maritime centre. Recognitions included Lifetime Honorary Membership of the Union of Greek Shipowners, a distinction from the Hellenic Chamber of Shipping in 2010, and the Lloyd's List/Propeller Club Lifetime Achievement Award in 2012. Outside shipping, his great passion was Piraeus football club Olympiacos FC.
Stavros Daifas was president of Olympiacos from 1979 to 1987 and 1992 to 1993, leading the team to five consecutive Greek League Championships and two Greek Cups.